Fast and Accurate Transcription Services in Corvallis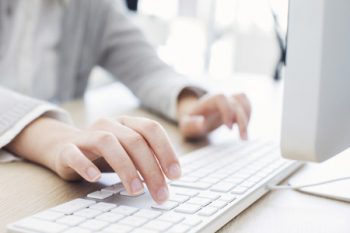 Courtscipts LLC has an experienced team of legal transcriptionists dedicated to providing proficient and legal transcriptions. Certified by the AAERT and through the TTA as a Certified Digital Legal Transcriber, and approved by the Oregon Judicial Department, our highly trained staff produces incredibly accurate transcripts for appeals and all other hearing types. We've handled numerous legal projects, and our team understands how vital accuracy and attention to detail are for these types of legal documents. Whether it is a deposition, trial tapes, or court proceedings, these transcriptions need to be highly accurate. Our team brings extensive attention to detail in legal proceedings that remain unmatched. We offer quick and precise transcriptions and pride ourselves on being able to meet deadlines consistently. For excellent quality transcriptions in Corvallis, contact our expert team at CourtScripts!
The days of the classic steno machine in the courtroom are over. State and local courts have successfully started using digital recordings in their proceedings. These recordings serve as an accurate and cost-effective way to obtain and maintain court proceedings. However, transcriptions of these recordings are still incredibly useful to attorneys, judges, juries, and witnesses. These transcriptions give the justice system an accurate manuscript to use in their proceedings. Legal transcriptionists rely on these recordings to write down proceedings from actual recorded sound rather than from memory, eliminating the number of mistakes in transcripts.
What Exactly Is A Legal Transcriptionist?
Legal transcriptionists listen to recordings made by attorneys and other legal professionals, then transcribe the recordings into legal documents. The different types of proceedings they listen to include:
 

Jury Trials

 

Bench Trials

 

Depositions

 

Custody Hearings

 

General Hearings
And More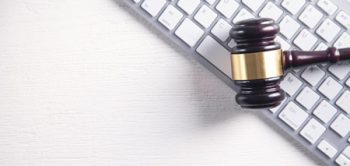 Once our team receives the audio file, they get to work, creating the legal documents with the utmost attention to detail. We can use any template that is given to us by an attorney, or we can utilize our custom template that has proven success. For fast service, excellent accuracy, and transcription services that are proofread and meet your deadline, contact the professional owner-operated team of legal transcriptionists at CourtScripts today!
Expert Legal Transcriptions You Can Count On
As the owner of CourtScripts, LLC, Jennifer Muir, brings a unique history as a former court clerk. She absolutely loved her job but made the decision to stay home to raise kids and hasn't looked back. Legal transcription was a natural transition. She is a Certified Digital Legal Transcriber and certified by the AAERT as a Certified Electronic Transcriber. Now, CourtScripts creates jobs to allow others to stay at home and do something they enjoy. CourtScripts hires and trains in a personal system that has been successful. All transcripts produced by CourtScripts are thoroughly proofread.
Quality is critical, and deadlines are just as crucial. We pride ourselves in always meeting our deadline. All customers will have direct contact with Jennifer Muir. There are no hoops to jump through to get quality service.
Contact us to get started!
---
We Also Provide Transcription Services In
Salem, OR | Albany, OR
Send us your audio files for transcription today!